THE BALFOUR HOTEL APPOINTS STEVEN ACOSTA TO EXECUTIVE CHEF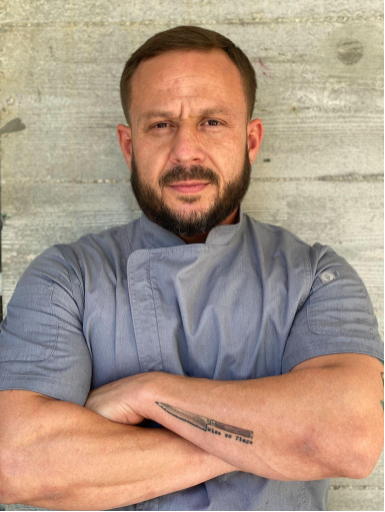 MIAMI, FL (XX) – The Balfour Hotel, which recently opened on Miami Beach, is proud to announce the appointment of Steven Acosta to Executive Chef. In this role, Acosta will be responsible for managing the hotel's food and beverage team, implementing new menus at the hotel's three-meal restaurant and exceptional culinary experience for hotel guests, travelers and South Florida locals. Acosta assumes this position immediately and has already stepped into the role of overseeing all aspects of the restaurant's culinary operations. This winter, Acosta will spearhead the launch of a new restaurant concept at The Balfour Hotel and create all menus.
With nearly 15 years of prestigious culinary experience, Acosta joins The Balfour Hotel after working in the distinguished restaurants throughout South Florida, including da Campo Osteria, the Cascada Grill at the Turnberry Isle Resort, Vix's Restaurant at Hotel Victor, the former Solea restaurant at the W Hotel South Beach, and Kimpton EPIC hotel in Downtown Miami. A Hialeah native, Acosta graduated from Le Cordon Bleu College of Culinary Arts in Miami with an Associate of Arts and Sciences degree in Culinary Arts and Chef Training.
Acosta grew up in a half-Costa Rican, half-Cuban family and credits his grandmother for inspiring his dedication to his life in the kitchen. He has fond memories of preparing Arroz con Pollo with his mother and making Costa Rican Vinagreta with his grandmother. His passion for cooking was ignited after being taught how to turn produce from a local flea market into delicious, home-cooked meals for his family.